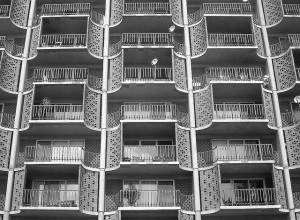 Josh / Flickr
When planning affordable housing, the major consideration is whether residents will be able to make rent. Housing is considered affordable when you're spending 30 percent of your income on it. But paying rent is only one part of affordable living; you still have to spend money to eat and get around.
GOOD reports that, in the long run, factors such as transportation, grocery options and other costs can make some affordable housing developments more expensive than others. For instance, the difference in living costs between some of Chicago's affordable housing developments was high as $3,000 a year per family, depending on location.
That's relevant to D.C., where 55 percent of the population doesn't make enough money to afford rent (the average household would have to earn $28.10 an hour to be able to afford housing). Transportation costs differ neighborhood to neighborhood — Tenleytown residents are paying $1,003 a year on transportation, while those in Columbia Heights are paying about $200 less. It may only be a couple of hundred of dollars, but the difference in transportation costs could big for families on limited budgets.