Lincoln Theatre, Fixture of Black Broadway, To Close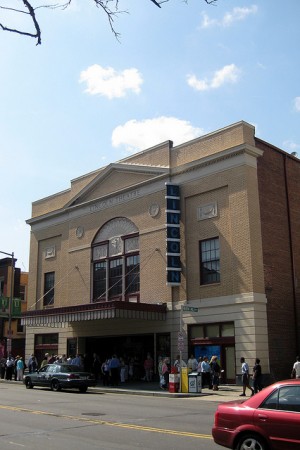 Wally Gobetz / Flickr
We have an update on this story here.
Lincoln Theatre, which was a U Street landmark since the corridor was known as "Black Broadway," may close next week because it's run out of money, DCist is reporting:
Earlier this year, Councilmember Vincent Orange (D-At-Large) and [Councilmember Jim] Graham, who sits on the theater's Board of Directors, were able to secure $500,000 in funding for the Lincoln during budget negotiations. However, that money will not be allocated until the next fiscal year. [Mayor] Gray responded to Graham's news by stating that the city couldn't "pour money in" to the theater, which he described as having a business model that was "not sustainable."
In its heyday, Lincoln Theatre regularly featured Duke Ellington, Billie Holiday and Louis Armstrong. It eventually added movie screens, offering entertainment options to African Americans at a time of segregation. The theater fell into disrepair after the 1968 riots, but reopened in the 1990s with federal, local and private financial support. Since then, the theater has hosted a diversity of performances while U Street experienced gentrification and rapidly increasing property values. But in recent years, the Lincoln Theatre has struggled to keep its doors open as money dwindled.