DCentric Picks: Mixed-Race America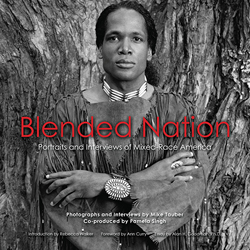 What: A panel discussion, "Portraits and Interviews of Mixed-Race America."
When: 7 p.m., Thursday.

Where: Natural History Museum, Baird Auditorium (10th Street and Constitution Avenue NW).
Cost: Free.
Why you should go: The question "What are you?" is complicated to answer for multiracial Americans. A photographer documented the responses from mixed-race D.C. area residents. The subjects of the photos will talk about the concept of race and how they self identify.
Other events to consider: The event "The Art of Vandalism" will take a closer look at how D.C. graffiti should be handled. The cost is free and it takes place at 6 p.m., Tuesday at Busboys and Poets (1390 V St. NW).