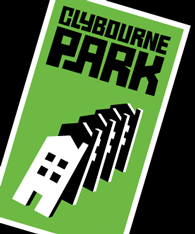 Disclosure: DCentric will be speaking during a community forum on media representations of gentrification after Sunday's performance, and again during an audience exchange on Thursday, Aug. 4.
What: Audience exchanges and community forums following performances of Woolly Mammoth's "Clybourne Park." The Pulitzer Prize-winning play explores race, class and gentrification in America's cities by taking a unique twist on "A Raisin in the Sun."
When: The play runs through Aug. 14. The community forums take place after Sunday matinee shows, and the exchanges take place after performances on Wednesday through Saturday.
Where: Woolly Mammoth Theater, 641 D Street, NW.
Cost: Ticket prices start at $30 for the performances, but the post show events are free and open to the public.
Why you should go: A range of issues that relate to gentrification in D.C. will be addressed by variety of speakers during post-show events, including health activists, small business owners, authors, documentary filmmakers and musicians. See a full schedule here.