DCentric Picks: MLK Memorial Dedication, 'Dream City' Discussion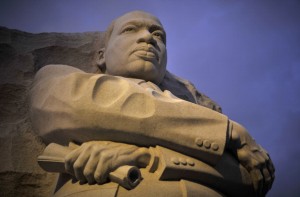 Mladen Antonov / AFP/Getty Images
What: The Martin Luther King, Jr. National Memorial dedication ceremony.

Where: West Potomac Park.

When: 9 a.m., Sunday.

Cost: Free.
Why you should go: The dedication of the memorial, the first on the National Mall to honor an African American, was initially scheduled for Aug. 28. But it was canceled due to Hurricane Irene. Although the memorial has been open to the public for more than a month now, the ceremony will feature remarks by members of King's family and President Barack Obama.

Other events to consider: Greater Greater Washington is hosting a discussion between the authors of "Dream City: Race, Power, and the Decline of Washington, D.C." In the 1990s, Harry Jaffe and Tom Sherwood wrote about the rise and fall of former Mayor Marion Barry in the context of D.C.'s political and racial struggles. D.C. is now going through a new round of changes. Washington Post reporter Mike DeBonis will moderate the talk, which takes place at 7 p.m., Monday, at the Shaw Library. (Disclosure: Sherwood is a resident analyst on WAMU 88.5′s Kojo Nnamdi show).