Five Facts About Race, Poverty and Health Insurance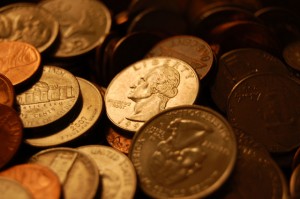 Adam Bartlett / Flickr
Poverty rates have reached their highest levels since 1993, with 1 in 6 Americans living in poverty in 2010, according to new census data released today. But not all groups have been affected equally.
Here's what we've gleaned from the latest U.S. Census Bureau data dump, which includes information on the racial groups most likely to live in poverty, be without insurance or see drops in household income:
Who had the lowest poverty rate? Whites.
White people had the lowest poverty rate in 2010, at 9.9 percent. The percentage of whites living in poverty didn't change much between 2009 and 2010, but household income did drop slightly.
Which group is hit hardest by poverty? African Americans.
We know the black middle class was particularly hit hard by the recession, but it's not just the middle class that's feeling disproportionate effects. More than a quarter of African Americans live in poverty, and the rate is rising faster than that of any other group.
Which group saw the biggest increase in the uninsured? Asians.
The percentage of Asians without health insurance increased to 18.1 percent, while it remained relatively stable for whites, blacks and Hispanics. However, Hispanics are still the most likely to be without insurance; nearly 1 in 3 don't have coverage.
Are naturalized citizens less likely to live in poverty? Yes.

The poverty rate for immigrants who have become U.S. citizens is 11.3 percent. But that rate is more than double for the foreign-born who haven't become citizens.
Who has the largest household income? Asians.
Households headed by an Asian had the largest median income in 2010, at $64,308, which is more than double the amount for African Americans. The median household income for whites was $54,620 in 2010. Measuring median income gives a more accurate picture of the state of a particular community because it controls for the very poor and the very rich — so people like Oprah and Bill Gates can't skew the picture.