The Pressure to Follow 'Traditional' Careers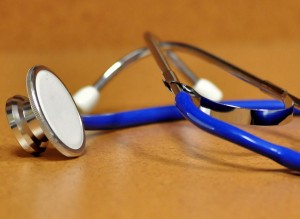 jasleen_kaur / Flickr
Earlier this week, we noted that the number of Indian Americans pursuing creative jobs has doubled over the previous decade. And a number of South Asian readers joined the conversation, sharing stories about familial expectations and jobs.
Commenter Anupama Pillalamarri writes "there was a lot of pressure on me to pursue a traditionally brown person career until I had a meltdown." I followed up with Pillalamarri to find out more. She wrote to me:
My interest was in politics and history, but when I mentioned majoring in either of those, my mom told me to pick whatever engineering I liked best and major in that. Another time I told her I was taking a film class and she told me they "weren't paying blah blah dollars a year for me to watch movies."
Pillalamarri ended up with a degree in a field she "hated:" computer science. But years later, after volunteering with political campaigns, she found a way to combine her degree with her passion by working in political technology.
Soham Gandhi writes about his father pressuring him to become a doctor, but years of doing poorly in science classes convinced him it wasn't right for him. He's now studying to become a math teacher. "My dad doesn't mind me doing this," Gandhi writes, "But, he always says that he would love for me to become a doctor. I mean, which Indian American parent doesn't?
Reader Shawna writes that she "grew up being told that there are only three jobs available – engineer, doctor, and attorney." But she took "a leap of faith" and started a South Asian wedding blog. "I encourage more Indians to do what they love instead of falling into cookie cutter jobs," she writes. "Life is too short!"
But not everyone is in a position to follow the career of their dreams. Commenter Abhijit Ghosh, who is an Indian national, is in the U.S. on a temporary work visa that's tied to his profession. He's been waiting 8 years to gain permanent residency. He wonders if he will get a green card first or if he will have to wait until his young American-born son can sponsor him on a family-based visa:
With such uncertainty, people like me who would like to move towards a different career… are unable to do so as the law does not allow without paying a huge penalty… Till I get the much awaited document, lives of people like me are on hold. Hope it is not latter option else it will be too late to venture into something new.