October 7, 2010 | 6:46 PM

| By Anna
Curbside Cookoff is a hit.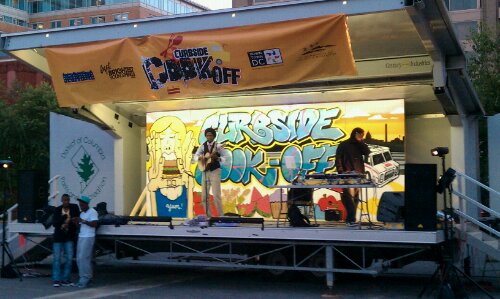 Several hundred people are still happily waiting in very long lines for grub from D.C.'s 20 best food trucks, as of 6:45. Though some trucks are already out of treats, the event will continue until 9pm, at 11th and H streets nw. If you are busy today, it resumes tomorrow, at 11am.
p.s. Check out our review of the event, here!
About the author
DCentric was created to examine the ways race and class interact in Washington, D.C., a city with a vibrant mix of cultures and neighborhoods. Your guides to the changing district are reporters Anna John and Elahe Izadi. View all posts by Anna →