Nonprofit Leader Sues D.C., Claims Discrimination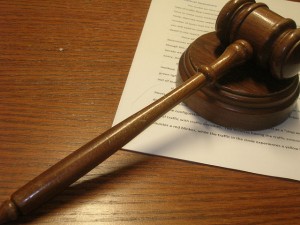 Brian Turner / Flickr
The D.C. Attorney General has accused Cornell Jones and his nonprofit of using District HIV/AIDS money to renovate a strip club. But Jones claims it's a case of racial bias, and now he's suing the city right back.
Miracle Hands, the nonprofit in question, had plans to renovate a warehouse into a job training center for District residents with HIV/AIDS (the warehouse later became a strip club). Jones' $2 million suit claims that Miracle Hands used D.C. money to hire an architect to draw up plans for the center and that they hired teachers to run job training classes elsewhere, the Washington City Paper reports:
By 2008, the suit implies, those classes were derailed by racism. Miracle Hands was promised some $500,000 in funding to get their center up and running, but the organization was stiffed when the city rerouted the money to non-blacks.

… If Miracle Hands provided the services it was supposed to, that should be easy enough to prove. The claim that they've been victims of discrimination, though, would seem thin, since the Miracle Hands saga played out under two black mayors. That said, a National Institutes of Health study released in August revealed that black scientists weren't getting their due despite the organization taking pains to avoid discrimination, meaning race bias can be a fickle and complex force.
Jones' formal claim of discrimination comes after took to his WOL-AM 1450 talk show Saturday to accuse white city leaders of going after him because he's black. He also used an anti-gay slur in describing two white, openly gay councilmen.